Nigerian Letter Scams
The Nigerian letter scam, as it is commonly called, is an advanced fee type of fraud. It is sent unsolicited by mail, fax, or most commonly by email, in the form of a letter. Although letters come from around the world, the most common varieties relate to funds held in or taken from West African nations such as Nigeria. Reports, in the form of presentations and portable document formats, on several workshops and programmes conducted by esteemed Government agencies and other organizations are presented to spread awareness to the general public.
The letter explains that the writer needs to access a foreign bank account that can be used to transfer money through. The amount of money usually mentioned is upwards of US$10 million. All that's needed are details of your bank account and a few blank pages of letterhead if you're a company. In return you are offered an opportunity to share in the millions. Many refer to political events or major disasters, which is often how the writer came to have access to such funds.
The letter is allegedly written by a Prince, a top officer from a company or a quasi government corporation in an African state (the most common is Nigeria) or is from a family member of a senior person from the government or military.
Did you know about Nigerian letter Scam?
One common trait in most of the Nigerian letters that are sent to scam, is that they are from someone whose name is prefixed with Dr.
Nigerian letter scam is one of the highly professional ways of doing scam.
Nigerian letter scam or the 419 scam is similar to the "Spanish Prisoner Scam" which dates back to the 18th century.
Nigerian Letter scam is popularly known as "Advance Fee Fraud".
Nigerian letter scammers try to send letters in series unless they become successful in convincing you that the letters come from a legitimate source.
Example of Series of Nigerian Letter scam:
» Letter-1
Subject: The late dictator of Nigeria, General Sanni Abacha, has died and now his widow wants your help in getting his $80 million out of the country.
» Letter-2
Subject: General's son needs lenders to move $155 million out of Nigeria. Compensation unknown: you'd do it for free anyways, right?
» Letter-3
Subject: Subject: Mrs. Abacha is at it again but this time you can get 30% of $58 million. Where did the extra $16 million come from?
» Letter-4
Subject: The General's son definitely wants a piece of his father's wealth. He wants your help getting $40 million out of the country and is prepared to offer you 30% of it.
» Letter-5
Subject: This time it's the wife of the General that needs a foreign partner to get 20% of $42 million with a transfer of her funds out of the country. Can't we all just get along?
Types and Examples of Nigerian Scam Letters:
Donation Solicitation Letters Scam:
Nigerian scammers send letters to prospective people asking for donation to fight evil government or other noble causes in Africa. Once the recipient shows interest in the donation scheme, scammers directly ask for their bank accounts in order to withdraw the amount so that immediate action can be taken for the much needy. Genuine people who are interested in donations fall prey to such donation solicitation letters scam from Nigeria.
Nigerian Bogus Cashier Checks :
Another form of Nigerian letter scam is the bogus cashier checks scam. The scammer sends a counterfeit cashier check or an international money order for some products or services that are advertised on the internet. The scammers purposely send a check of the amount higher than the actual cost price. The targets, who receive the checks, deposit the check into their account and wire the balance amount back to the scammer. By the time the bankers update the owner that the check is a bogus one, the victims would have already transferred the balance amount to the scammers account without having earned a single penny.
Nigerian Funds Assistance Letter Scam :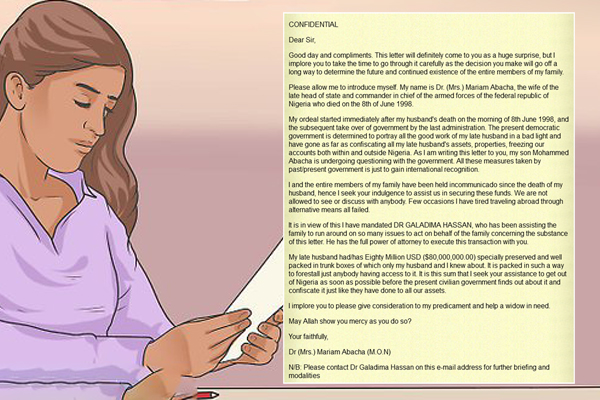 Chandra swami, a Jain by religion who is originally known as Nemi Chand is a controversial Indian Tantrik who claims to be god man. He is been arrested to have done scam in the name of religion. He gained popularity as an astrologer and later entered into religious practices. This famous god man was repeatedly accused of charges which involved violation of financial irregularities. In the year 1996, Chandra swami was accused of defrauding a London-based businessman of $100,000. In 2011, this religious scammer was fined Rs. 9 Crore for violating the foreign exchange regulation Act.
Nigerian Letters with Fake IDs and Links :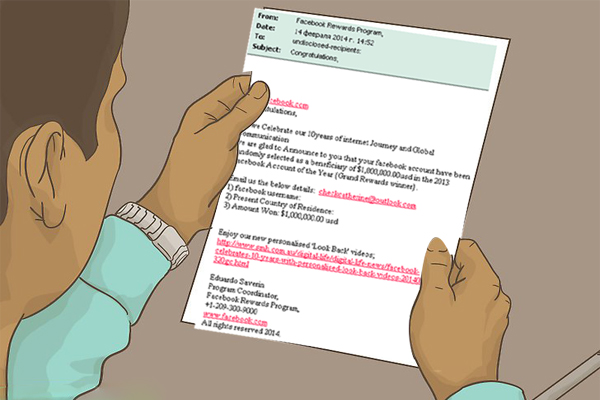 Nigerian Letter scammers redirect the victims to fake IDs and URLs that link to pages that are designed to look legitimate but are actually not. The below screenshot is an example of one such letter that claims a user of having won a lottery ticket. The user is influenced to contact a n email address that is completely fake. The user then further keeps receiving mails from the fake email ID (specially created for the purpose of scam) which send links that are of fake websites. These websites ask for the user's bank account information and end up doing scam.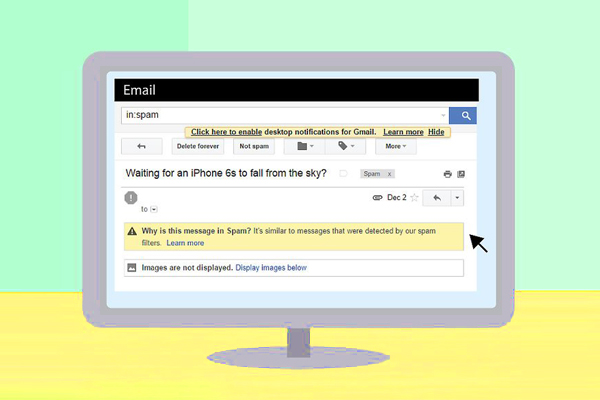 Series of Letters from Nigeria :
Another common trait of the Nigerian letter scam is that the letters are sent in continuation. The scammers try to attract you by increasing the compensation that they will pay you, in every new letter that they send. They show interest and concern in lending you the money that actually never exists. The reasons and situation keep changing in their letters that appear to be legitimate to you. The below screenshot is an example letters that are sent in series.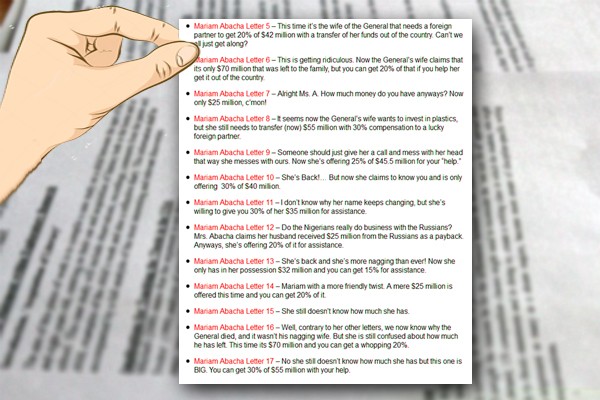 List of Scammers Convicted in Nigerian Letter Scam:
1) On 17th June, 2002 two residents from London were caught and sentenced to jail for committing Nigerian letter scam. George Agbinone and Ovive Ukueku were the two scammers who betrayed innocent people in the name of so called "Nigerian Letters" where the victim were asked to pay a lump sum amount in advance in order to assist in fund transfer.
2) It is presumed that Nigerian scammers send scam letters from Nigeria. But this presumption has been proved wrong when a gang of Nigerian letter scammers were arrested from Athens. The Greek police arrested a gang of letter scammers that cheated the victims on advance fee payment fraud.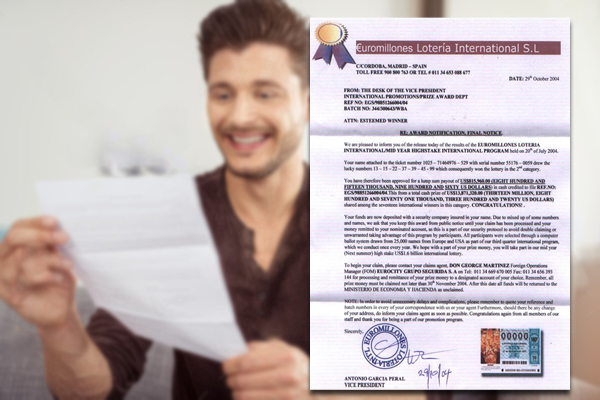 Feel Free to use our Spam Checker Tool
We are providing the
Spam Checker Tool
for your convenience. Here your can enter the email or the contact number that you suspect to be a scam. This tool checks it with our spam database list and ensure you regarding the email or the phone number is real one or the bogus.
Report scam
to United States government-you could file a complaint about scam or other crime here.