HuntScammers: Your Comprehensive Guide to Understanding and Countering Modern-Day Scams
Welcome to Hunt Scammers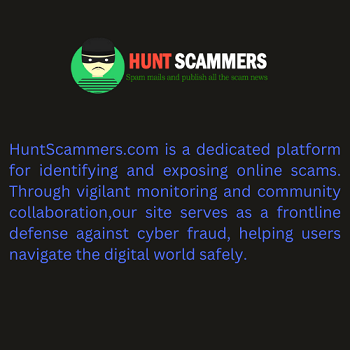 Your Trusted Resource in the Fight Against Scams At HuntScammers, we are committed to empowering you to protect yourself and others from fraudulent activities. Scammers are relentless, but together, we can outsmart them. Our platform is designed to provide you with the tools, knowledge, and community support needed to stay one step ahead of scammers.

In today's technologically driven world, the realm of scams has expanded and evolved rapidly. No longer limited to ambiguous letters or dubious phone calls, modern scams have embraced the internet, leading to popular and current-day schemes that are tailored to catch even the most tech-savvy individuals off guard. From the antics of modern-day hackers to the latest scams we should all be aware of, the threat landscape is ever-changing. However,stands as your beacon in this digital storm, providing crucial insights, tools, and strategies to help you navigate and safeguard against these pervasive cyber threats. As we delve deeper into the digital age and the internet continues to shape our lives profoundly, it's essential to stay informed and vigilant.
The Many Faces of Scams
Phishing Scams

Phishing, once confined to email, has now infiltrated various digital channels, including social media, apps, and text messages. In these cunning schemes, scammers assume false identities, spinning intricate narratives to deceive victims into divulging sensitive personal and financial information. These scams manipulate human psychology, often leveraging fear, urgency, or enticing promises of rewards to achieve their malicious goals. Protecting yourself against phishing attacks across these diverse platforms is paramount in today's interconnected world. Stay vigilant and safeguard your information against these ever-evolving cyber threats. To learn more about the scams, visit Check scams.

Lottery and Inheritance Scams

The allure of sudden wealth has ensnared many. In these deceptive schemes, victims are often notified of substantial lottery winnings or significant inheritances from unknown relatives. However, these too-good-to-be-true tales always come with strings attached, such as upfront fees or requests for personal account details. It's essential to remain cautious and recognize that genuine windfalls rarely demand payments or personal information in advance. Beware, as these scams exploit hope and desire for a better life.

Romance and Dating Scams

The journey to find love has always been a profound human experience, but in today's digital era, it's not without its pitfalls. Scammers are increasingly exploiting those seeking romance. Using platforms like scams dating sites, they craft convincing fake profiles and spin alluring tales of passion and connection. Victims are emotionally entrapped and, over time, are manipulated into sending money, gifts, or divulging sensitive personal information. Warning signs include over-the-top declarations of love early in the relationship, reluctance to meet in person, and repeated excuses to avoid video calls. These dating and romance scams are insidious, preying on the vulnerabilities and desires of those simply seeking connection. Always be cautious and trust your instincts when online dating, and remember that genuine relationships are built on trust and transparency.

Investment Frauds

In a world where financial security is often equated with personal success, there's no shortage of cunning schemes designed to ensnare the hopeful investor. These scams capitalize on current market trends and promise avenues to immense wealth with minimal risk. Whether it's the lure of lucrative returns from the dynamic world of cryptocurrency or the timeless appeal of gold and real estate, scammers are ever-adapting, ready with their next big pitch. Among these are investment fund scams, where funds are pooled based on false pretenses or misrepresentations. Behind these scams often lie investment fraudsters, skilled in manipulation and deceit. These charlatans might offer examples of their past successes, using fabricated stories or manipulated data to validate their claims. By definition, investment frauds involve the act of misleading investors, using false information to solicit funds. As always, if an investment opportunity sounds too good to be true, it likely is. Caution and due diligence are your best defenses.

Technical Support Frauds

The digital age has ushered in an era where our reliance on technology is profound. However, this dependency has given birth to scams that exploit our fears of losing our precious data or having our personal information compromised. Suddenly, an ominous alert pops up on your screen warning of malware, or an unexpected call arrives, with the caller claiming to be from 'tech support.' These pseudo-saviors, often with convincing pitches, offer to rectify the issue — all for a fee, of course. Sometimes, they might even request remote access to your device, under the pretense of "fixing" the problem. Beyond the immediate scam, feedback on these technical support schemes often reveals tales of stolen personal data or unauthorized charges. News articles regularly uncover and highlight the newest iterations of these tech support deceptions. The origin of these technical support scams can be traced back to cold calls or random pop-ups, but they have evolved with time, becoming more sophisticated. And while some legitimate technical support services might have charges, it's crucial to verify the authenticity of any such claim or service before proceeding with payment or granting access to your device. Always remember to trust but verify.
Scam Checker Tools
Our scam checker tools are your shield against deception. Whether it's a suspicious phone number, an unknown website, or a questionable email address, our tools help you verify their legitimacy. Don't fall victim to scams—check it first with HuntScammers.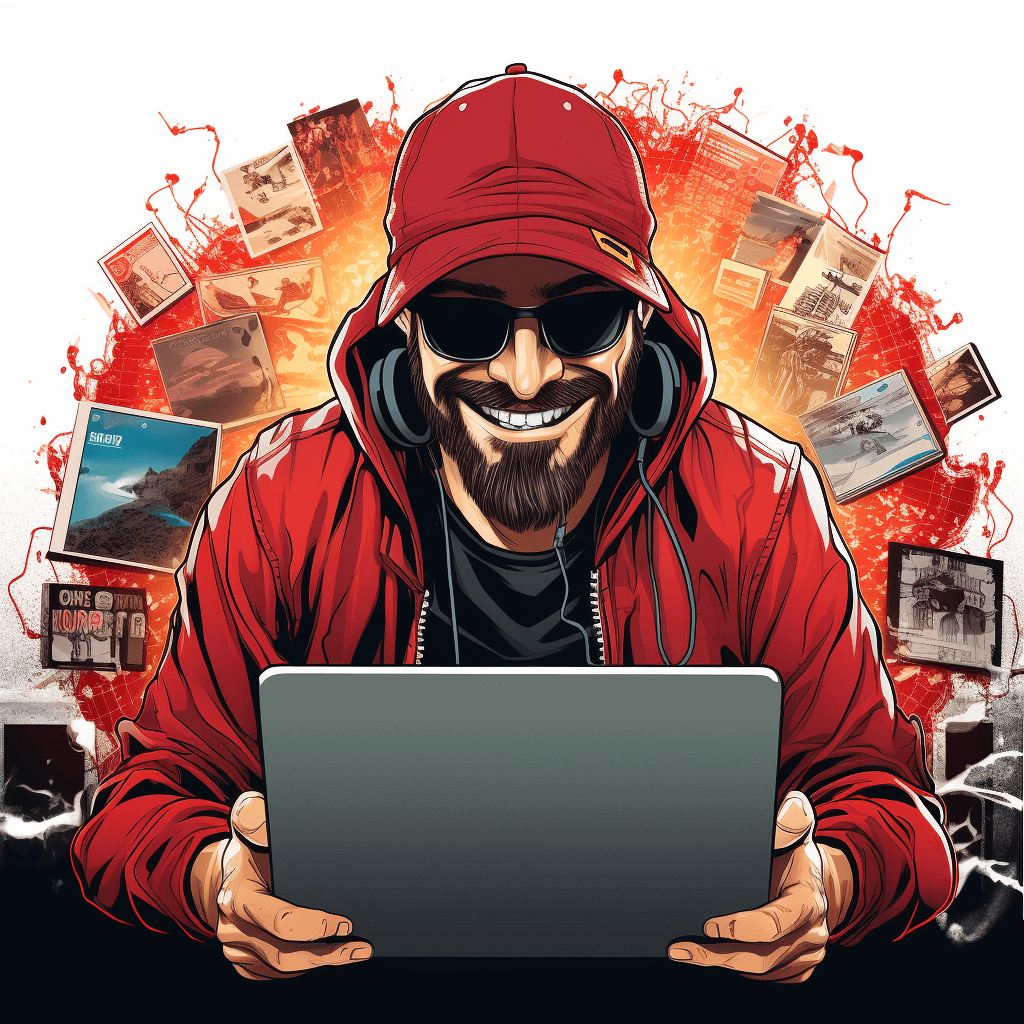 Male Scammers: Behind the polished profiles and persuasive words, male scammers lurk on dating sites and social platforms. They often disguise themselves as successful individuals, pulling at the heartstrings of their targets. But how do you discern the genuine from the deceitful? When questioning, "Is he a romance scammer?" or "What's a romance scammer?", it's essential to be vigilant of certain signs. For instance, they might avoid video calls, making excuses to avoid any direct face-to-face interaction. Furthermore, some known male scammer lists are available on Male scammers profile, which can be cross-referenced for potential matches. But remember, even if they aren't on such lists, always be cautious. These scammers weave tales of fake business ventures, promising significant returns on investments. It's crucial to remain skeptical, especially when promises seem too good to be true. After all, while genuine connections do exist online, it's always better to err on the side of caution when it comes to matters of the heart and wallet.
Female Scammers: As we traverse the vast digital landscape, it's not uncommon to encounter the beguiling allure of female scammers. These digital sirens, often listed among the top female scammers, are masters of emotional manipulation. They employ a variety of tactics, ranging from spinning tales of personal distress to promising idyllic futures together. Platforms like Snapchat, Instagram, and various dating sites are their favored hunting grounds. While searching for genuine connections, you might wonder, "How do you tell if a woman is scamming you?" The signs can often be subtle: evasive behavior, an urgency in their requests, or stories that seem inconsistent. Some famous female fraudsters Female scammers profile have even gained notoriety for their elaborate schemes. While female online scammers might project an image of vulnerability or affluence on platforms like Instagram or dating sites, it's crucial to be discerning. Your best defense is awareness and skepticism, ensuring you aren't drawn into their digital web of deceit.
Phone Scams: In the ever-evolving world of scams, phone frauds stand as one of the most direct forms of deceit. With the proliferation of mobile communication, we are seeing an uptick in lists of scammer mobile phone numbers Scam phone checker . Recently, a surge in scam phone calls from mobile numbers has been reported. Among the latest scam phone calls, many begin with robocalls—automated messages that might promise a lucrative prize or threaten with fictitious legal consequences. Some may be real estate schemes, offering tempting properties for sale or rent, only to disappear once they receive payment or personal details. Additionally, phone verification scams and mobile payment frauds are on the rise. Often, scammers will impersonate bank security or tech support, aiming to gain access to personal data or funds. Whether it's a phone scam about buying property or a supposed security call from your bank, it's essential to remain cautious. Before taking any action, check the authenticity of the call, and consider reporting suspicious numbers to safeguard others in the mobile scam report databases. Always prioritize your safety and never share personal information with unverified sources.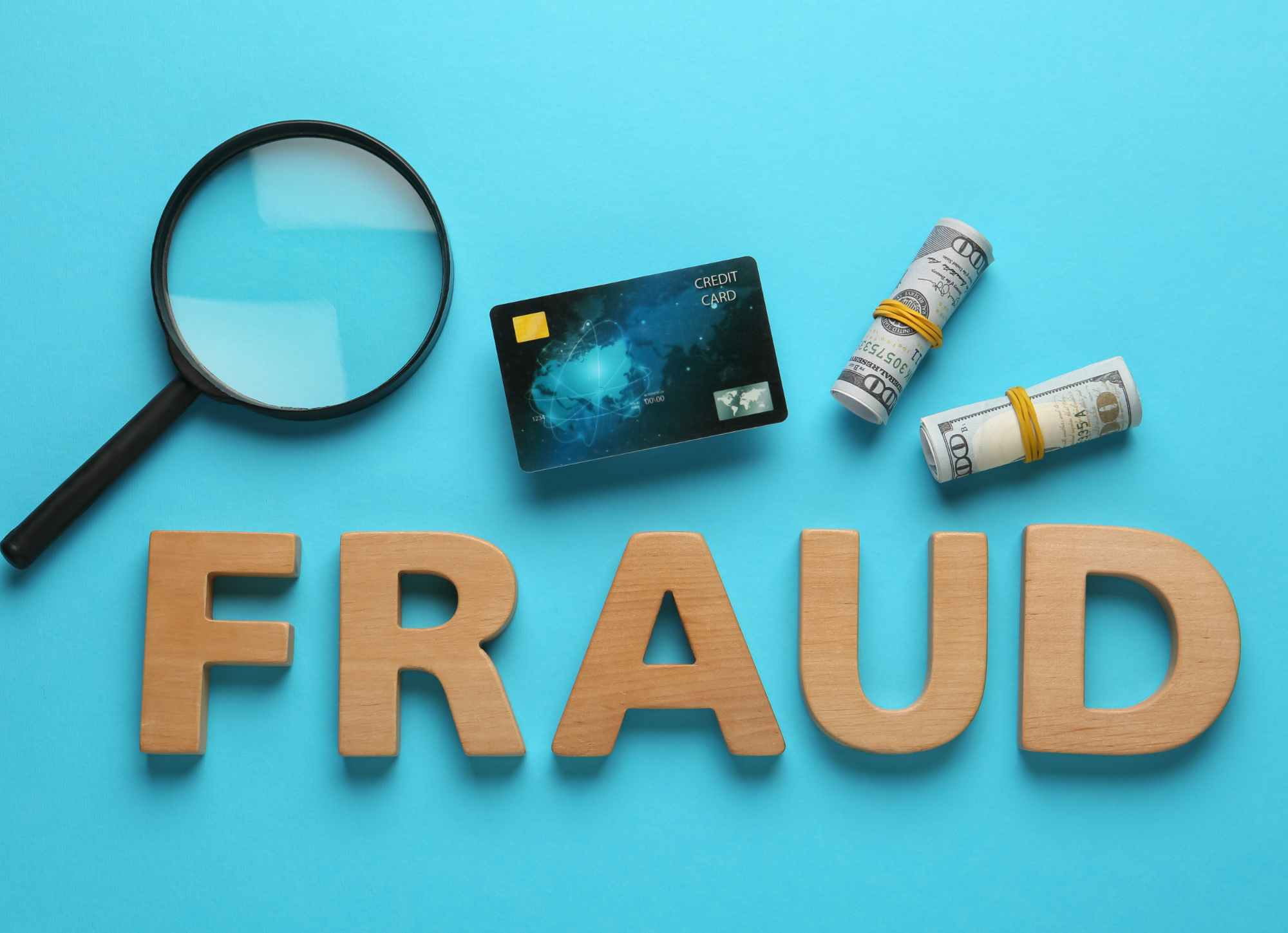 Turn to for insights and resources to navigate the complex world of phone frauds. Our platform is dedicated to empowering individuals like you with the tools and knowledge needed to outsmart hunt scammers in the realm of mobile scams.
Website Scams: As more people gravitate towards online shopping and services, the realm of website scams has expanded dramatically. A prominent deceitful tactic includes website development scams, where fraudsters promise to create a professional website but deliver nothing post payment. Additionally, there's a proliferation of fake e-commerce sites, masterfully designed to mimic genuine retailers. These sites often lure unsuspecting victims with tantalizing discounts, only to provide counterfeit products or, in the worst case, nothing at all. If you're ever in doubt about a website's authenticity, tools like "website scam checker"can be invaluable. Another critical step is to educate oneself on discerning between a legitimate website and a fake one. Always ensure the site uses HTTPS and scrutinize customer reviews or the lack thereof. With the right knowledge and tools at your disposal, you can navigate the web confidently and safely. Scam Website checker . Turn to HuntScammers for insights and resources to navigate the complex world of website scams. Our platform is dedicated to empowering individuals like you with the tools and knowledge needed to outsmart hunt scammers in the realm of online deception.
Email Scams: In the vast ocean of digital communication, emails have long been a favored fishing spot for scammers. While many are familiar with the notorious "Nigerian Prince" narrative, the strategies employed by these fraudsters have evolved, matching the pace of technological advancements. As we approach 2023, the landscape of email scams has diversified, ranging from tax fraud schemes to more personalized phishing attempts. To safeguard against these threats, the importance of email spam detection tools has never been more paramount. Such tools actively filter out suspicious content, offering users an additional layer of security. Moreover, if you ever stumble upon a dubious email, platforms now exist for email scam reporting Report fraudster mail . , aiding agencies in clamping down on these cyber threats. Free resources like the email scam checker can also be utilized to validate the authenticity of questionable emails. In this digital age, staying informed and proactive is your best defense against the lurking predators of the virtual world.
Company Scams: The realm of businesses and corporations, while often seen as a bastion of professionalism, is not immune to the snares of scam artists. Beyond the notorious Ponzi schemes where illusionary profits are generated from newer investors, the corporate world also grapples with other intricate scams. Recent years have seen a rise in corporate bond scams where fraudulent entities sell counterfeit bonds with the promise of lucrative returns. Furthermore, as the job market becomes increasingly competitive, scammers exploit desperate job seekers through fake admiration emails, giving false hope of recruitment, only to lure them into paying unnecessary fees. Platforms like "job abstracts" have unfortunately been used to propagate these kinds of scams. As always, due diligence is crucial. Before committing to any corporate venture or job offer, tools like company scam checker and alerts on company scam can prove invaluable, offering insights and warnings about potential fraudulent entities or offers. In a world where deception wears many masks, vigilance and knowledge are our most reliable allies.Use this link to submit any email scams you encounter Report fake company .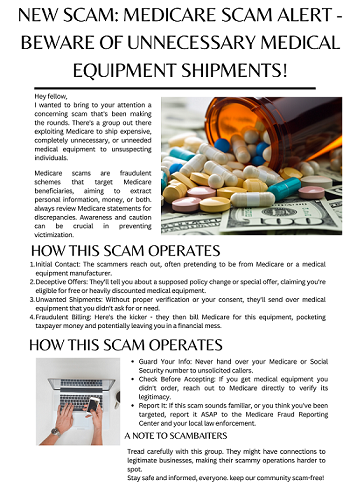 Scam Awareness and Guarding Against The Deceptive
Stay Updated with Technology-The digital realm is in a constant state of flux, with new advancements daily. Regularly updating your knowledge about the latest tech tools and practices can be the difference between falling for a scam and sidestepping it.
Harnessing Technology for Safety-As technology becomes more intertwined with our daily lives, using it judiciously becomes paramount. Updated software, strong firewalls, and consistent device checks act as your digital armor against external threats. Independently Verify Information-In an era of misinformation, don't take things at face value. Before making decisions, especially those with significant consequences, always seek to independently verify the authenticity of the information you receive.
Stay Updated with Current Affairs-In a world that's constantly evolving, keeping abreast of the latest news and trends not only keeps you informed but also alerts you to new and emerging threats that exploit topical events.
The digital age offers a wealth of opportunities, but it also comes with its pitfalls. By staying informed, harnessing technology wisely, verifying information independently, and sharing knowledge, we can navigate the maze with confidence and security. To check more about the scammers, visit Check scams.
Hunting scammers requires a combination of vigilance, research, and reporting. Here are some steps you can take to identify and report scammers
Stay Informed:
If dealing with individuals online, perform reverse image searches using tools like Google Images to check if the images are used elsewhere on the internet, which could indicate a scam.


Check Online Reviews and Stay Skeptical: Safeguarding Your Transactions
Look for reviews on sites and gather feedback about individuals or companies involved in the transaction. Pay attention to any negative reviews or warnings from other users on platforms like HuntScammers.
Report potential scams to relevant authorities, such as Hunt Scammers website, law enforcement agencies, the Federal Trade Commission (FTC), or your country's consumer protection agency.
Stay educated about common scam tactics and red flags from sites . Participate in online communities or forums where individuals share information about scams. Report to Financial Institutions .
If you have fallen victim to a scam or suspect fraudulent activity, report it to your bank or financial institution. By staying vigilant, utilizing platforms and participating in informed communities, you contribute to a safer digital environment. Always be cautious and report any suspicious activity promptly.


Utilize Technology:
Remember that actively hunting scammers should be approached cautiously. If you suspect criminal activity, it's crucial to involve law enforcement and other relevant authorities who are trained to handle such situations. Always prioritize your safety and well-being in any investigative efforts.


Join the Community
The digital landscape is challenges magnify the importance of collaboration and community. When individuals come together, pooling their collective experiences and insights, they form a formidable defense against online threats. The strength of collaboration lies in diverse experiences converging to create a comprehensive understanding of risks. This collective and collaborative approach is the cornerstone of huntscammers. By uniting as a community, we leverage our combined strengths to foster an environment of transparency, awareness, and mutual empowerment, ensuring that every member is equipped to navigate the digital world safely.

In the ever-evolving digital landscape, the challenges we face are not solely technological but are also deeply rooted in human behavior and intentions. While the shadows of deceit loom, the collective effort of a team, armed with knowledge and a commitment to education, can illuminate the path ahead. At HuntScammers, our dedication is not just about identifying threats but empowering each individual through effort, education, and collaboration. When we combine our strengths and insights, we create a bulwark against deceit, ensuring that every digital adventurer is safeguarded against potential pitfalls. Together, we're not only navigating the complexities of the digital realm; we're reshaping its future, ensuring a safer experience for all.

At HuntScammers, we stand at the vanguard, ensuring you are always equipped, always prepared. Together, we are not just hunting scammers .we are ensuring they find no ground to stand on. To check more about the community, visit scam investigation.