Application Scams
Every year an impressively large number of application forms are received in every sector as a selection tool. For every application you find online, chances are that you might find scammers operating behind to waste your time and steal your money- beware!
Job Application Scams
Prevalent almost everywhere, job scams are no new. Imitating the details of a legitimate company, con artists will advertise for a job offer at a very attractive package and send a mass email requiring all interested applicants to fill out an application and pay a fee for it. Without any intent of filling the position, they pocket the application fee and tell the applicants that the vacant position is filled. The best possible defense is to verify that the employer and job is legitimate.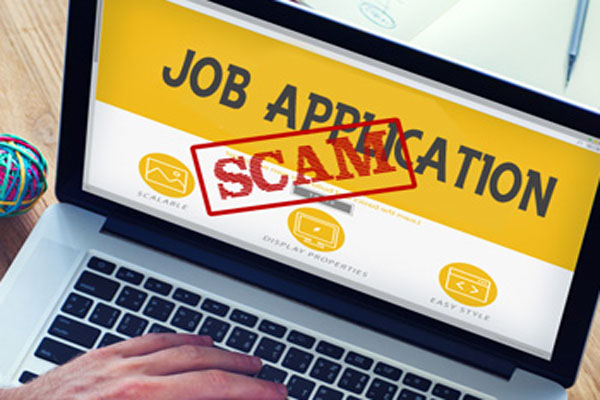 Passport or Visa application scams
From renewing a passport or driving license to filing a tax return or applying for a visa or loan, scammers set up a fake government website and continue to ploy consumers into paying hefty fees. So, as with anything that's application related, you need to be on your guard. Be acquainted with things surrounding your passport or visa processing, this might save you a lot of grief. When it comes to the online passport application, crooks prey on people with lack of experience. Sometimes, this happens with diversity visa lottery scams as well; hence all applicants should be proverbial with information about passport and DV scams provided by the federal trade commission.
Always remember that every legitimate business should have a physical address, victims mainly fail to notice this. In order to gain your trust, scammers cover their back with the authorization by toting up fine prints that are not affiliated with the government, or adding any other hidden fees that might show up on victims' credit card statements.
College Application Scams
College students who seek financial aid are asked to fill up college financial aid application form requiring lots of details, which may be a Scam. In order to get hold of your sensitive details, they make use of some underhanded methods. Filling out the FAFSA is free, know all details and discuss with your friends and show caution with anything requiring an application fee, sometimes it is also referred to as "processing fee", "insurance fee" or "guarantee fee". There is no quick and easy way to find scholarships, so just use your time wisely and research more.
Scammers having left no stone unturned, they have tampered even on the rental application fee. Make sure your dream rental doesn't turn into a nightmare, give it a second thought before you invest in the application fee. Whether you are looking for apartments or homes, it is highly recommended that you get in touch with a professional rental property management company, who will help you make out legitimate online rental listings in the area where you want to rent.
With all that said, in general, applicants are encouraged to review the rules and procedures for any program so that you can stay away from all these hassles.
Close down all communication with the scam artist and allow your legal representative to examine your claims and pursue damages. Seek the counsel of the local authorities and report to them immediately if you deem you are the victim of application scams.